Girls & Sport Special Mention!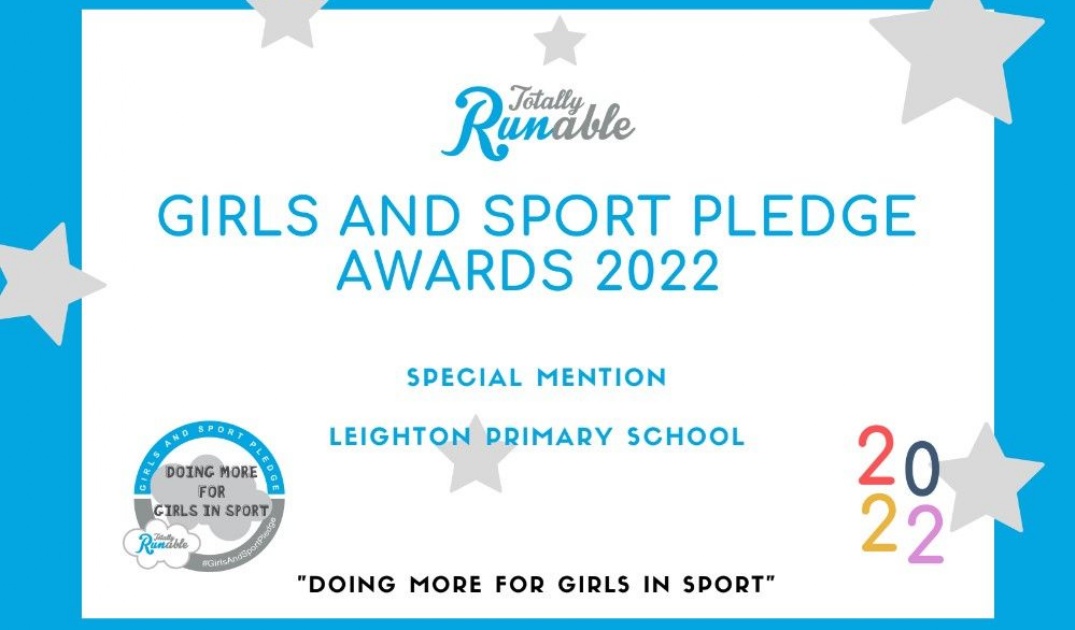 Well done to all involved.
"Congratulations Leighton Primary School on your special mention from the Totally Runable Girls and Sport Pledge Awards Week!
We loved reading your nomination and wanted to recognise all the great work you are doing for girls in sport in your school and celebrate this by giving you a big shout out and a certificate!"