Covid Page For Children
🌈
Here are some resources and information that you and your child can share together. We hope you find this useful!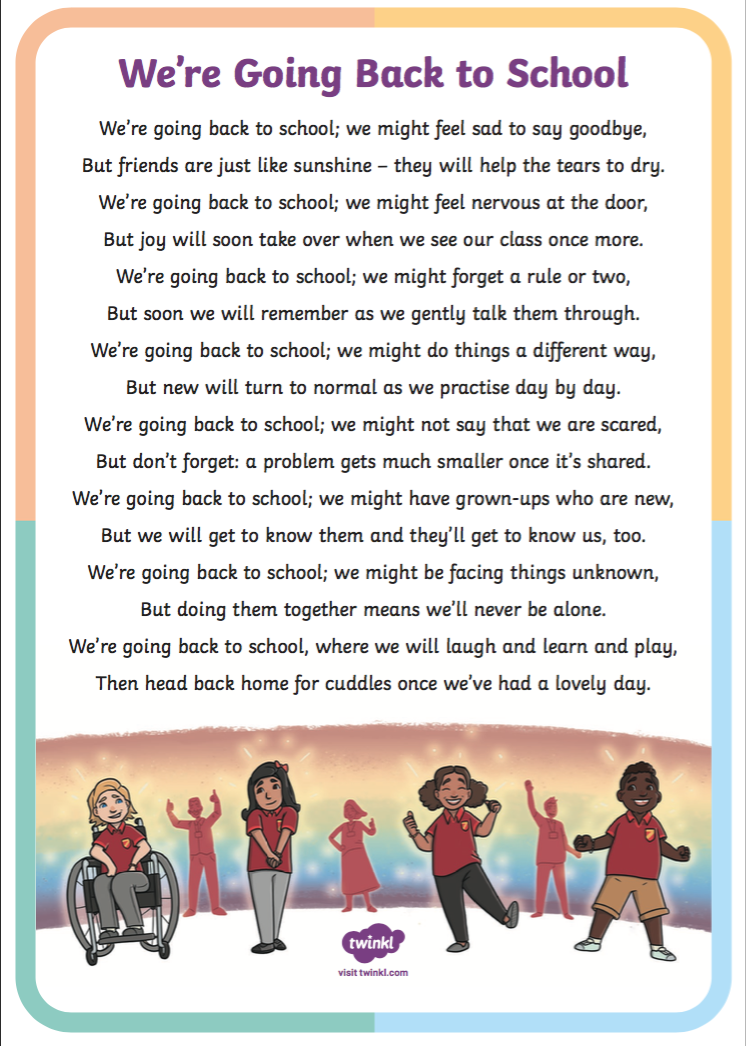 What will we be doing in school that will help me?

We will be having more movement breaks, doing wellbeing and mindfulness activities and learning outside where we can! If you are feeling worried or anxious please speak to your teacher. We are all going through this together and we can help each other!