Handwriting
We follow PENPALs for Handwriting alongside 'Write dance' when children first join Leighton. This approach aims to develop the strength and stamina required to write.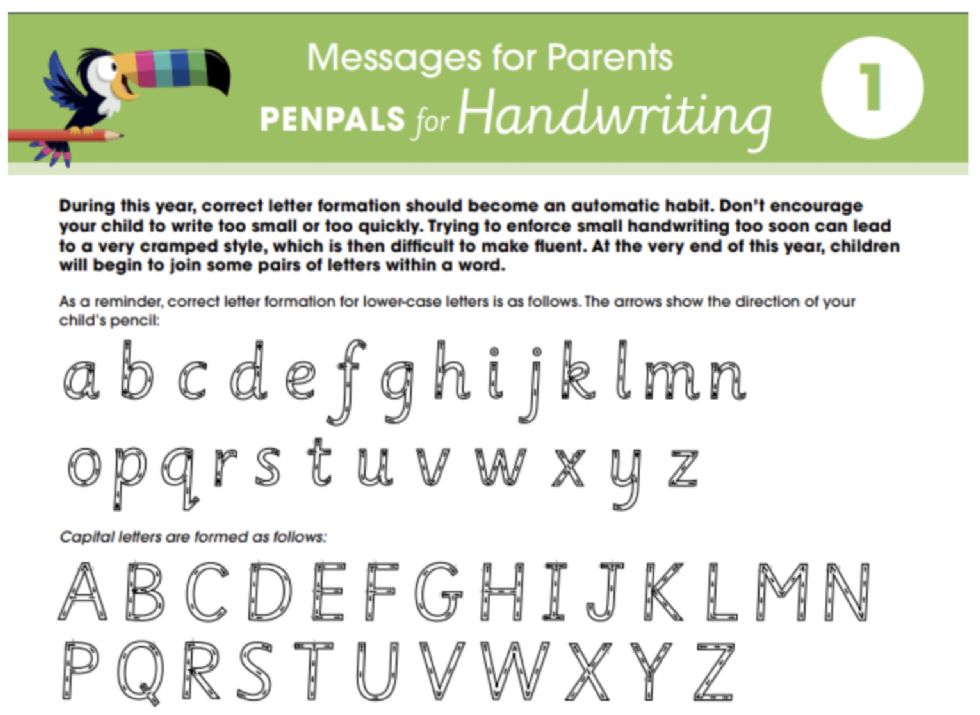 Penpals for Handwriting is a handwriting scheme for 3–11 year olds. It offers clear progression through five developmental stages:
1. physical preparation for handwriting;
2. securing correct letter formation;
3. beginning to join along,
4. securing the joins and practising speed,
5. fluency and developing a personal style.
Your child will learn to hold a pencil in a tripod grip. There is information on the tripod grip on this web page.
https://www.nhsggc.org.uk/kids/resources/ot-activityinformation-sheets/holding-a-pencil/
Write Dance uses music and movement to introduce younger children to handwriting by using their whole bodies to move in different pathways and shapes, reflecting the movement of the pen on paper for writing letters and numbers, and joined handwriting.