PSHE & Wellbeing
"Caring for the mind is as important and as crucial as caring for the body. In fact, one cannot be healthy without the other."

Antibullying Week - 16th 20th November, 2020
The theme this year is 'United against bullies,' which is promoted by the Anti-bullying Alliance. There is a page dedicated to parents and carers. You can find it here.
https://www.anti-bullyingalliance.org.uk/anti-bullying-week/parents-and-carers
At the bottom of this page you will also find a useful pack produced for parents and carers by Kidscape. It explains what 'bullying' is as well as sharing some useful advice about online safety from SafeToNet, some conversation starters as well as signposting you to some useful resources and support.
In school we will begin the week by having an Odd Sock Day on Monday 16th November, celebrating being different. During the week your child will take part in a range of activities linked to the theme of 'United against bullies.'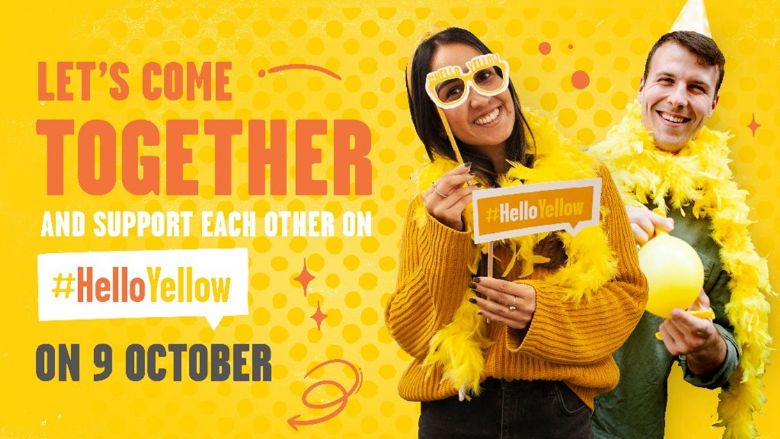 For World Mental Health Day in October, we raised money for the children and young people's charity, Young Minds, by wearing yellow as part of their #HelloYellow themed day. We managed to raise £181 which was a great effort.
Thank you for supporting the great cause.
PSHE Lessons Online
BBC Live Lessons - Wellbeing 'Live Lesson' from the BBC
https://www.bbc.co.uk/teach/growth-mindset-and-wellbeing-lesson/z4g4382
Resources to Support Wellbeing at Home
Keeping a journal and doing daily exercise can help us to look after our wellbeing. You can download a free Wellbeing Journal and take part in some 15-minute exercises, created by Nuffield Health here www.nuffieldhealth.com/kidswellbeing
Singing and dancing are also a great way to help us feel happy. Spread The Happiness have shared their Nursery Rhymes and Dough Disco videos for free, here: https://www.spreadthehappiness.co.uk/free-tv-happy-links/
Yoga and Meditation can help children to relax and stay calm. Cosmic Kids Yoga channel on YouTube has free videos aimed at children aged 3+.
PSHE Challenges - Cambridgeshire PSHE Service have created some PSHE challenges, here: https://www.cambslearntogether.co.uk/home-learning/challenges which you can use as conversation starters as a family when talking about how the coronavirus has impacted our lives in different ways and how it will be remembered in the future.
The PSHE Association has created a guide for parents and carers who are educating children at home. You can download the pack here: https://www.pshe-association.org.uk/guide-parents-and-carers-educating-children-home
Their website also contains a 'coronavirus hub' which they are adding content to regularly. https://www.pshe-association.org.uk/content/coronavirus-hub
You can access free meditation activities at https://www.calm.com/blog/take-a-deep-breath and at https://www.headspace.com/covid-19
Wellbeing for Children and Families
More materials have been added to support schools and families with children's wellbeing on the Home Learning Hub here: https://www.cambslearntogether.co.uk/home-learning/wellbeing
There's now a section called 'Explaining the coronavirus to young children' with resources including a new book by Nosy Crow, illustrated by Axel Scheffler (The Gruffalo); as well as the Children's Commissioner's Guide to Coronavirus.
There is also a wonderful resource, created by Strengthening Minds, an organisation based in London. The Strengthening Minds Guide to Staying Home…In Style is a brilliant resource full of ideas, games, activities and resources for families with young children including a section on wellbeing and mindfulness.
There are new things being added to the website all the time, and it can be hard to keep up. So a section called 'Recently-added' has been created on the landing page which will tell you what's been uploaded in the last few days: https://www.cambslearntogether.co.uk/home-learning/hub