15/10/21 - Ancient Greeks & Wellies
On Tuesday, Year 6 participated in a theme day linked to their history learning about Ancient Greeks. It was great to see the children get into the spirit of things by coming to school dressed up.
Year 6 had an amazing day experiencing life as a Spartan Soldier during an Ancient Greek workshop led by Peter Sawyer from Living History. The children were introduced to Areodotos, a Spartan Warrior, who told them all about his journey through Spartan life from a young boy to a seasoned soldier of numerous battles. He explained all about the culture, traditions and beliefs of Spartan people and how this compared to other states of Ancient Greece. The children also crafted their own bracelets as a token of the God of War: Ares. They all had a chance to participate in a battle between the armies of Sparta and Athens and learn how to fight in formation. It was a brilliant experience and helped to bring learning to life back in the classroom.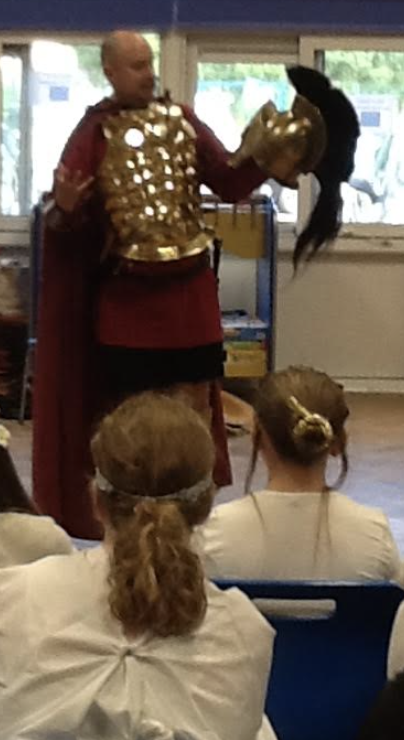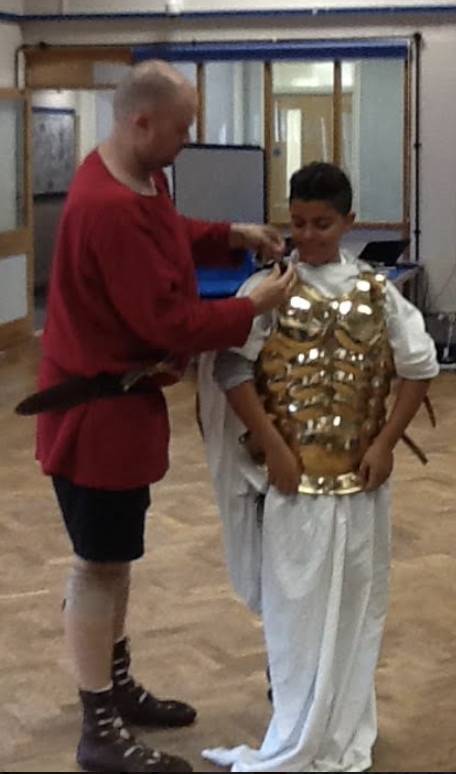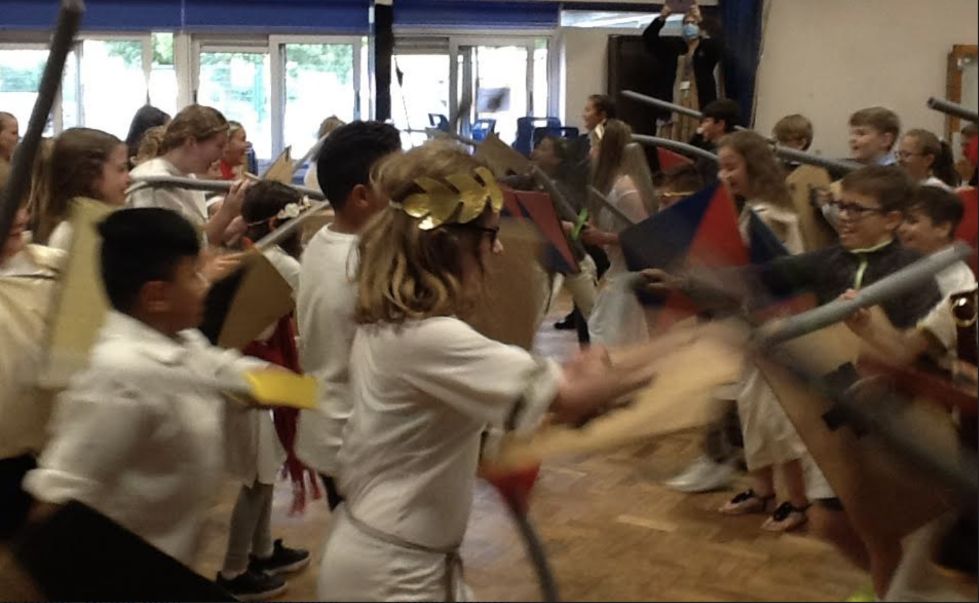 On Friday, Reception children pulled on their wellies and headed out to explore the locality and look for signs of autumn.