2: Tuesday
Live Science Lesson!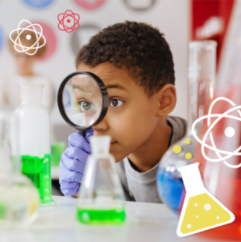 Sustainability: Is Plastic Fantastic?
Date: Tuesday 9th February
Time: 11:30am
Where: Live on YouTube
Tune in to watch TV presenter Dallas Campbell as he explores if plastic is fantastic with amazing experiments from the Science Museum! Watch with your class or share with your pupils who are learning from home, for a fun and exciting science lesson!
Click on the YouTube link above at 11.30am TODAY to watch. The session is 30 minutes long. Enjoy!