Music
On Thursday we had Kieran from Rock Steady Music come into school to lead a whole school assembly and introduce to the children the instruments within a band. The assembly was brilliant and the children (and staff) enjoyed listening to the mix of modern chart and classic rock songs accompanied by Kieran singing and playing.
We explored the style and sounds of the Electric guitar, Electric keyboard, Electric drums and the microphone. Kieran told the children about the key roles of a band for instance: the manager, lead singer and drummer.
This lead to work across the school following the assembly, Reception made their own bands in their indoor and outdoor classrooms on the stage. Year 1 and 2 completed appraisals of the performances and many children were inspired by the idea of being in a band.
Thank you for your continued support.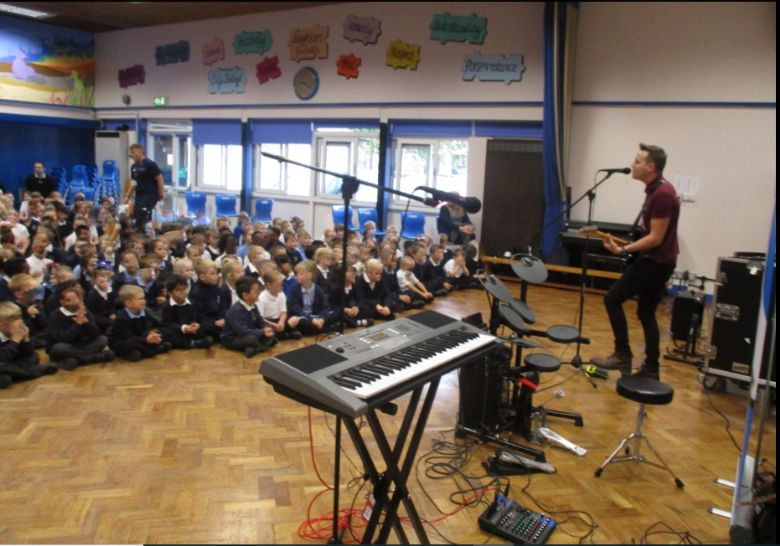 The children did really well and were awarded with certificates to mark the achievement of learning how to read music and how to play the recorder. The parents were really impressed and the children are keen to continue next year.