Tuesday
We hope you enjoy learning with us today !
If you need any support or have any questions, please email us on year2@leightonprimary.net
We are always here to help.
Today, the Young Imagineers are hosting a live Science lesson related to our Materials topic. The 30-minute live lesson will be hosted by popular TV presenter Dallas Campbell with some amazing experiments from the Science Museum. This is an optional activity and may be fun to watch in the afternoon if you have some free time!
Lesson – Sustainability: Is Plastic Fantastic?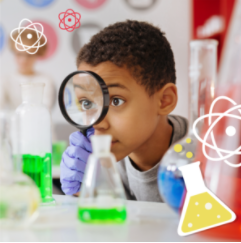 Date: Tuesday 9th February
Time: 11:30am
Where: Live on You Tube
Date for your diary - The next lesson in the series will be hosted as follows ...
Lesson – Health: Are we taking care of ourselves?
Date: Tuesday 2nd March
Time: 11:30am
Where: Live on You Tube