Week 7
wb 8.6.2020 Hello Everyone 🌞
The Government continue to offer Phonics sessions online, these are ok for general reviews of learning and offer 20 minute videos for your child to watch, they will need a pen and paper towards the end of the session. Click the link below: https://www.youtube.com/watch?v=siVkXoEQDNc
In our group this week we are going to focus on recapping the Phase three sounds (digraphs – two letters making one sound and Trigraphs - three letters making one sound). To be secure in their learning at Phase 3 the children need to be able to read these sounds in isolation and notice them in words when reading. Importantly the children also need to be able to use these Phase Three sounds in their writing making plausible attempts at words which may or may not be standard English spellings at this stage which is ok. eg. out would be spelt owt at this stage if not learnt as a tricky word in Phase 4
💫Review:
*Practice recognising letters of the alphabet including Capital letters using the alphabet song:
http://learnenglishkids.britishcouncil.org/en/songs/the-alphabet-song
*Review your Phase 3 Sound mat regularly - Can you think of words with each sound in them?
*Practice reading and writing all of the Phase 3 sounds using https://www.phonicsplay.co.uk/member-only/GrabAGigglingGrapheme.html
Lesson 1
💫Teach: Today we are going to review the idea of reading Real and Pseudo words (made up words).
These are assessed in the Year One Phonics screening and so we introduce this idea early to help to support the children's familiarity of reading real and non-words prior to taking the screening usually in June of their Year 1 year.
Try playing the game 'Buried Treasure' on Phonicsplay.co.uk (Revise all Phase 3 or Revise all Phase 4 depending on your child's confidence). It is important to realise that when we are reading we are reading for sense so can your child hear that the Pseudo words sound unfamiliar – ask them what is that? Is it a real thing/place/action? If not then we call this a Pseudo or alien word.
💫Practice: Can you make a list of real and Pseudo words of your own using your phonics? Alternatively can you sort them using the Twinkl activity attached.
💫Apply: Can you write some news – you could include something you have done or make it silly eg. We went for a long walk. Or They are locked in the loo!
Lesson 2
💫Teach: Use the BBC Bitesize phoneme clips to re-learn any phonemes your child has found difficult in the review section of your phonics using the soundmat. https://www.bbc.co.uk/bitesize/topics/zvq9bdm
💫Practice: Can you write the captions to match the images: The small rat is so sad. He is in the park. She is feeling happy.
💫Apply: you can challenge yourself and use your Phonics, Reading and Writing knowledge to try Karate Cats activities on BBC Bitesize (these are aimed at KS1 Year 1 and 2 children so may need supporting) https://www.bbc.co.uk/games/embed/karate-cats?exitGameUrl=https%3A%2F%2Fbbc.co.uk%2Fbitesize%2Farticles%2Fzdp4pg8
✨Challenge yourself can you earn a new belt?
Lesson 3
💫Teach: Play Sentence Substitution on Phonicsplay – Discuss does it make sense? Is it a statement or Question? Does it have the correct punctuation: Capital letter/full stop?
https://www.phonicsplay.co.uk/resources/phase/3/sentence-substitution-ph3
✨Challenge Can you write a new sentence using some of the words?
💫Practice making words with digraphs and trigraphs with magnetic letters or using the website https://www.bigbrownbear.co.uk/letters/
Eg. rain, ring, leek, night, goat, moon, book, card, fork, turn, cow, coin, beard, chair.
💫Apply: Use the tapestry film to read the words and captions.
Lesson 4
💫Teach: Today's focus is to continue reviewing Phase three sounds. Practice writing these in the air/on your hand/in shaving foam or a thin layer of sugar, sand or flour in a tray, on a whiteboard or paper. Remember to consider where it falls on a line eg. is it a tall letter like t or a descender falling below a line like g.
BINGO - With a partner each write six different words from the Phase 3 sound mat on a piece of paper and use this as a bingo card. Ask your grown up to choose phonic sounds from the sound mat at random can you collect all your words before your partner?
💫Practice: Using Phonic knowledge of Phase 3 digraphs practice reading words and matching them to pictures. https://www.phonicsplay.co.uk/resources/phase/3/pick-a-picture
💫Apply: Watch Phase 3 phonics Simply Phonics 'Blending to read' video:
https://www.youtube.com/watch?v=BbtfInZnmKg&list=PLXKeximRDJ8q0oTKfNg0XSmVmC3eIZa-W&index=13&t=0s
Can you read the sounds? Tricky words? Longer words using chunking? And read or write the challenging words using phonics and chunking?
I hope you find these useful, please like 👍 this observation on Tapestry so I can see you have seen it and add a comment if you would like me to provide any further feedback. I would love to see the children's work so please add an observation to tapestry 😊.
You may also find free resources to view and print on twinkl.co.uk to support learning by typing in the search bar the sound or Phonics Phase eg. Phase 3 phonics. The workbooks, phoneme spotter stories and board games are all good.
Good luck and I will add a tricky word observation on Thursday ready for Friday 🤗 Mrs M Wells.
Additionally
• There are FREE Bird riddles on the Starfall website to practice phase 3 sounds and tricky words together as this has some difficult words. (Please turn the sound off so your child can read the words) https://www.starfall.com/h/ftr-birdriddles/?sn=fun-to-read&mg=m
Updated 10.6.2020
I hope you have had a good week and enjoyed reviewing all of the Phase 3 sounds.
To start our session, I would like you to practice writing the Real words: chain, sheet, teeth and the Pseudo words: fung, yight, oast.
Review: We have spent time learning all the tricky words in Phase 3 and 4, Children need to be able to read them straight away and write them down from memory.
The words in Phase 3 are he she me be we are all her they my you was.
Use this film to practise: https://www.youtube.com/watch?v=HIgUU5t3BGk
The words in Phase 4 are said, have, like, so, do, some, come, little, were, one, there, out, what, when.
Review the tricky words by listening to the tricky word song: 🎵
Phase 4 http://www.landscore.tv/watch.php?vid=71955131b
👍Challenge yourself can you write any of these the words, without looking, three times?
Teach: This week we are going to focus on reviewing the words said, like and one.
Write these out in different ways to help you remember them. (See image).
Practice: Can you complete the caption using the tricky words?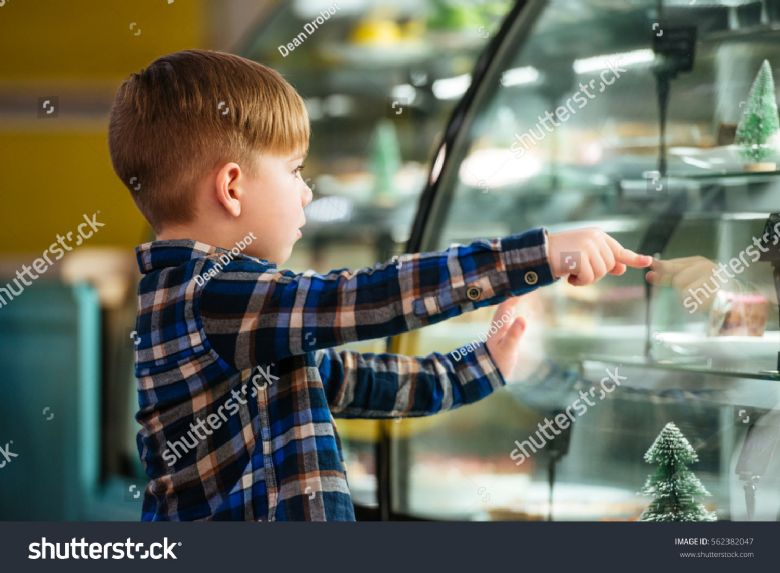 Can I have that one? said Aidan.
Finally you can apply your knowledge by:
🌞 Going on the Phonics play website - Sentences Phase 4
https://www.phonicsplay.co.uk/resources/phase/4/sentences-4 (week 4 Thurs, Fri – Read the sentences/questions).
🌞 Play Tricky word snakes and ladders (see attached).
🌞 Play Tricky word Trucks on Phonicsplay start with Phase 3 and 4 Tricky words then challenge yourself with the Phase 5a Tricky words: https://www.phonicsplay.co.uk/resources/phase/4/tricky-word-trucks
Have fun, Good luck and please like this observation on Tapestry as acknowledgement that you have received it. Mrs M Wells