Weekly Activities 1.6.20
Wb.1.6.2020
Welcome back to a new Half term, week beginning 1st June 2020. We hope you all managed to have a break and enjoy the time in the sunshine with your family last week. It has been so lovely to see the fantastic variety of learning happening at home over the past few weeks. You are learning new skills including baking, riding your bikes, catching and throwing, sewing and car cleaning to name a few. All alongside your home learning around our curriculum, topic stories, workbooks, handwriting, Phonics and Maths.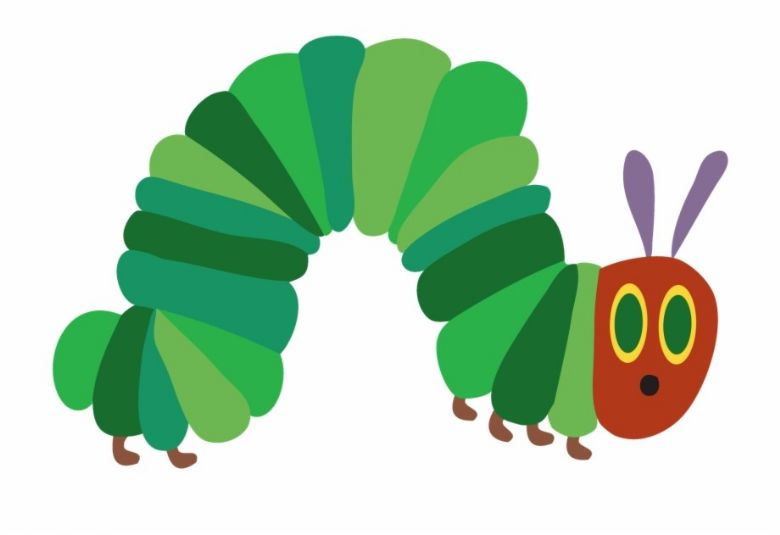 This week we are focusing our learning on the classic children's book 'The Very Hungry Caterpillar' by Eric Carle. This is a well-known story that offers a wealth of experiences to children including opportunities to learn the days of the week, counting, ordering numbers and adding up the fruits and foods. Wider opportunities include the possibility of exploring length and size of the caterpillar, pattern and symmetrical butterflies with crafts materials – paint, colour, paper, collage.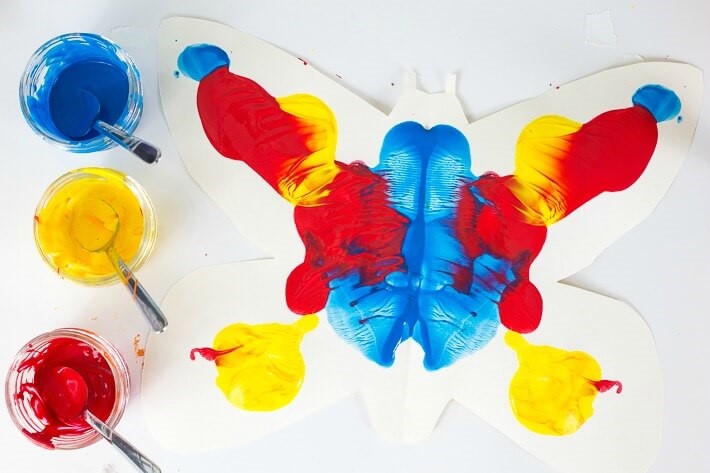 Activity 1:
Can you create a symmetrical butterfly?
Either:
*Cut a butterfly template from folded paper and use paint to create a pattern on one of the butterflies wings before folding it back together, pressing the sides to imprint the pattern. Open wings to reveal the beautiful symmetrical pattern.
*Use a paintbrush or stick to create a water butterfly outside on the pavement – Can you add details to each wing? Make sure they are the same (symmetrical).
* Use playdough, craft materials, colouring pencils or natural objects to create a symmetrical butterfly picture.
Activity 2:
Can you read the story or share the animation of the book at https://www.youtube.com/watch?v=75NQK-Sm1YY.
Can you predict what will happen next?
Can you predict the next day of the week? number of fruit? change that will occur?
Activity 3:
Once you are familiar with the story challenge yourself to make a list of all of the foods that you remember that the caterpillar ate. Remember ideas in a list usually sit on a line on a new line, I have included three different templates to support this but you could use any written or electronic way of recording this list, try and encourage your child to use their phonic knowledge to record your ideas eg. sosij is a great phonetic attempt at sausage whereas melon could be sounded out and spelt traditionally depending on your child's current confidence in writing. You could even improve on the story by adding adjectives to describe the fruit for instance five round, juicy oranges.
Additionally, I have included resources below that you may wish to explore:
Caterpillars Minibeast Adventures Cbeebies https://www.youtube.com/watch?v=a75Jqde8k1I
Butterflies Minibeast Adventure Cbeebies https://www.youtube.com/watch?v=FUEeu4moxzM
*A butterfly life cycle
*a Very Hungry Caterpillar Maths workbook
*Story sequencing cards – that you could order, add time connectives first, next, then or write the story for yourself
*Home learning challenges