Weekly Activities 29.6.20
Home learning tasks wb.29.6.2020
This week we are focusing our learning on the story 'The Tiger who came to Tea' by Judith Kerr. Judith the author, has written many books including the 'Mog' stories (about a cat). She was born in Germany and then came to England with her mum and dad about 80 years ago.

Activity 1:
Look at the front cover or the first image here of the book.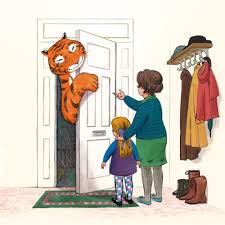 Talk with your child and encourage them to use their imagination:
Remember that anything can happen in a story!
I wonder how the little girl is feeling…? We cannot see her face.
I wonder if the tiger is fierce or friendly… Where has the tiger has come from…
Why is he here on her doorstep?
I wonder where the girls' parents are… I wonder if they will believe her when she says a tiger came to the door.
I wonder what the girl will do now…
Before reading or listening to the story you could:
Write a speech or thought bubble for the girl or the tiger like we have done in school before.
paint a tiger and draw where the tiger had come from.
Make stick puppets for the girl and the tiger (templates attached).
Act out opening a door to see who is there.
Activity 2:
Read the story of the Tiger who came to Tea or watch: https://www.youtube.com/watch?v=BXgW9UCgpc8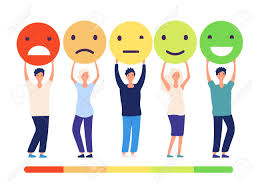 After reading encourage your child to express their opinion:
Do you think it was a good idea to invite the tiger to tea? Why/why not?
Does Sophie think it was a good idea to invite the tiger to tea? Why or why not?
Encourage your child to share their opinions and recognise that others may think differently and have different reasons for their opinion but this is ok – we are all different.
Make predictions: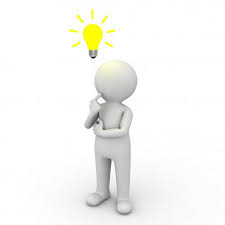 I wonder what the tiger will do next…
I wonder what Sophie is thinking now…
I wonder how they feel now the tiger has gone…
Activity 3:
This week we are going to be artists.
We are going to use oil pastels/crayons/pencils/paint to draw the tiger from our story.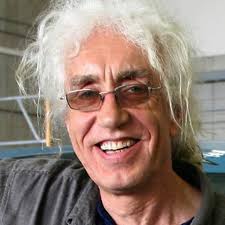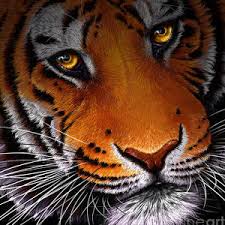 Our Artist focus is a man called Jurek Zamoyski, he is from Poland. He says he likes to paint animals because "Since I was a child I have marveled at the grace and beauty of all animals, from the great jungle cats to the four legged friends in our homes… the portraits I paint capture their outer beauty and their inner Soul. I paint so that it comes from the inside and shines out through their eyes."
Look at the gallery of his pictures online: https://fineartamerica.com/profiles/jurek-zamoyski
Do you like them? and why/why not? Share opinions.
Choose an image of a Tiger (perhaps Tiger2). Discuss what you can see, talk about the common features eyes, nose, ears, whiskers, fur. Look closely at the textures, patterns, colours, stripes, spots etc.
Have a go at drawing the tiger's face. Think about the shape, what colours will you need? Keep looking back at Jurek's tiger portrait for support.
Tip: Draw an outline or the eyes first and work your way out.
Once you are finished evaluate your work
What have you done well? What could you improve next time? Well done for trying hard - We can't wait to see some of your artwork on Tapestry.
Other Ideas:
Watch an interview with the author Judith Kerr
https://www.bbc.co.uk/cbbc/watch/bp-the-true-story-behind-the-tiger-who-came-to-tea
Go Jetters - India
https://www.youtube.com/watch?v=BeqFYxfDtio
There's a tiger in the garden - story
https://www.youtube.com/watch?v=0HTRPtjGvBU
How the tiger got his stripes – short film (8 mins)
https://www.youtube.com/watch?v=rf7ascNGbcM
Never tickle a tiger - story
https://www.youtube.com/watch?v=5tciKD7eGiU
Don't wake up the tiger -story
https://www.youtube.com/watch?v=gp1PGHEmgFI
Cosmic kids yoga – safari
https://www.youtube.com/watch?v=lFbWNmzPByQ
Additionally: As a school, this week or next, we will be sending home the 'Shocking Science Guide' of family challenges and experiments that you can do at home. I have attached it on page too in case you wanted a preview. It will be great to see some photos on Tapestry of your experiments.