Weekly Activities wb.22.6.2020
Home learning tasks wb.22.6.2020
This week we are continuing to learn about life cycles.
Last week we talked about the Frog life cycle and the seasons going around in a cycle like a repeating pattern or we can think of it as a circle going around and around repeating itself over and over.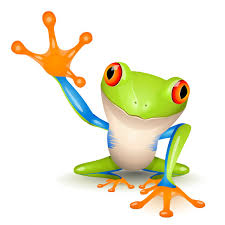 Activity 1:
To continue finding out about frogs we will need to find the answers to some of questions. The skill of finding information is exciting and interesting to learn. In Reception, we have already learnt where you can find information, the children know that you ask a grown up, look on the internet or use Non-fiction books. In school this week we are focusing on using Information books. Here is a quick song describing the differences between Fiction and Non-Fiction books.
https://mrswintersbliss.com/fiction-vs-nonfiction-teaching-ideas/
When looking at a Non-Fiction book we need to learn about its special features, see below for a reminder: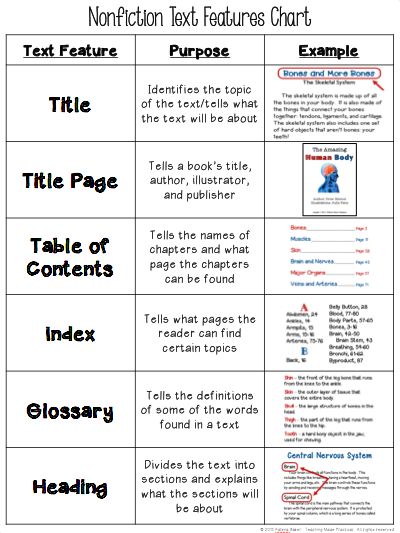 There may be things you would like to find out. Question words usually start with a 'wh' word…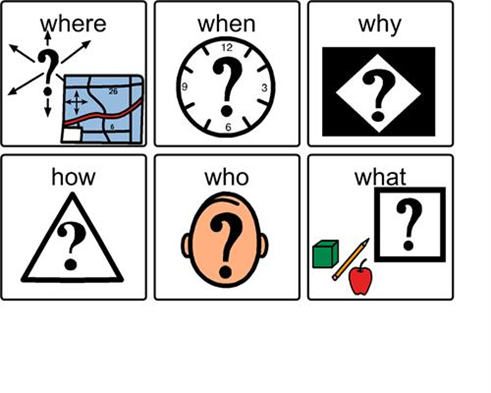 Can you think of your own questions about Frogs or a Frogs life?
What would you like to know?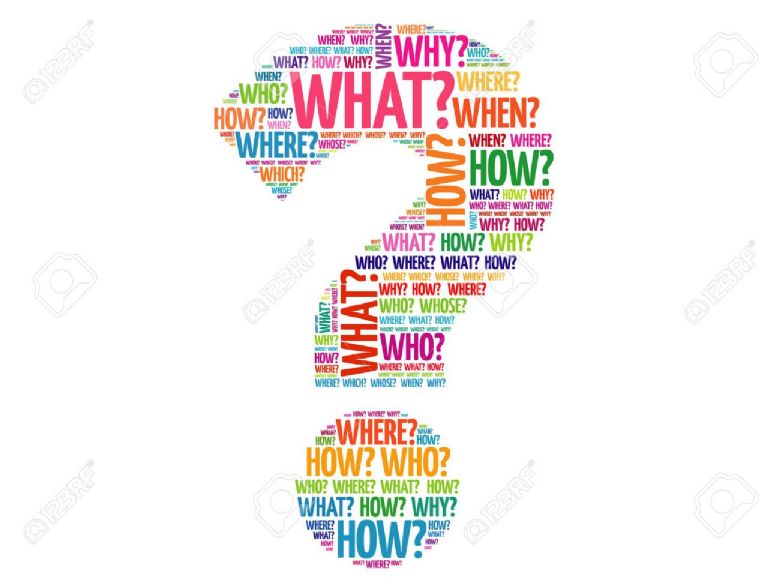 Here are a few things I wanted to know…
Where do Frogs live? Why do frogs hop? How big are frogs? What do frogs eat?
CHALLENGE: Can you use the Non-fiction book pages attached to find the answers to your own and my questions?
You may also like to look at the videos below:
Books retold aloud providing information about Frogs: https://www.emmausschool.co.uk/non-fiction-books-about-frogs/
https://www.youtube.com/watch?v=VOFNdRM8Huk
https://www.youtube.com/watch?v=4z_J2McO26g
Follow this link to watch Gliding Leaf frogs moving: https://www.youtube.com/watch?v=tf1bytsDDho
Watch frogs using their tongues to catch prey: https://www.youtube.com/watch?v=MFlHHG57V2U
Facts about frogs https://www.youtube.com/watch?v=okOQZLrsRww
Red Eyed Tree Frog https://www.youtube.com/watch?v=42GAn4v5MgE
Watch Andy's Adventures – Giant African Bullfrog play from about 6 mins 30 secs https://www.bbc.co.uk/iplayer/episode/b01lww4s/andys-wild-adventures-series-2-15-bull-frogs
Activity 2:
Our second Activity focuses on Poetry and Rhymes. Some poems have rhyming words in them, and some don't.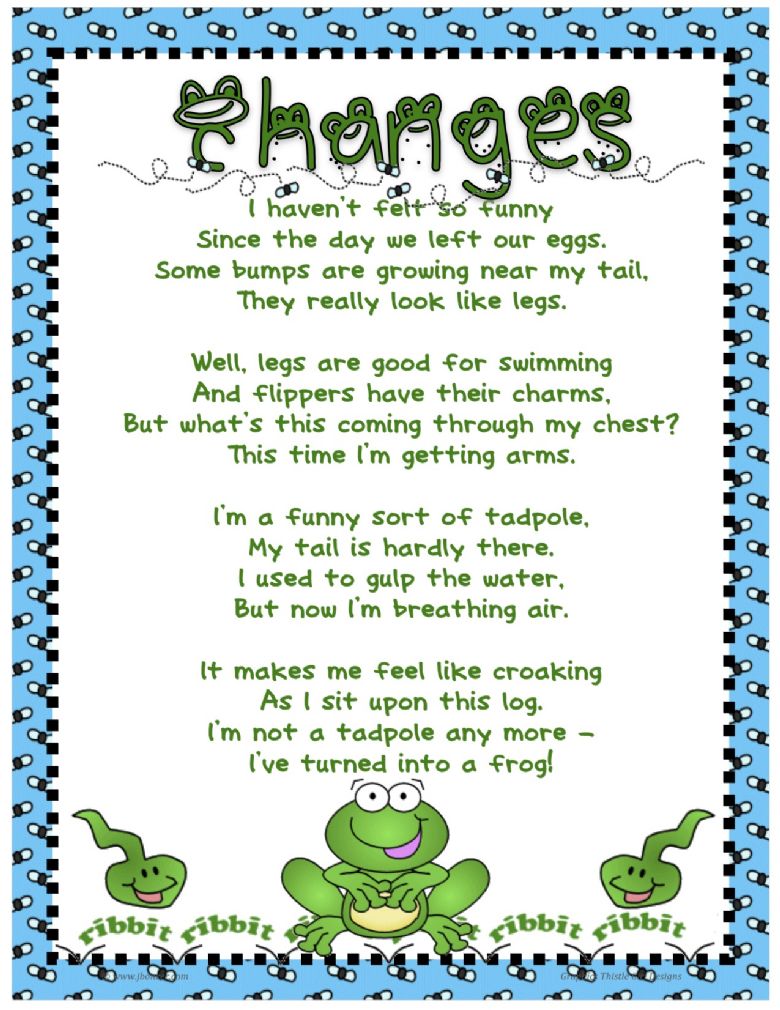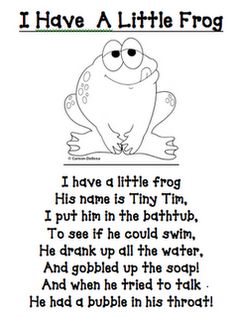 Share the Poems, repeat them, invite your child to share their thoughts.
Do they like the poem or not? Why? Can they remember any of the words?
Share other poems and Songs. Can you notice rhymes? use actions to accompany the words and Try the Frog song/Rap cbeebies with actions: https://www.youtube.com/watch?v=LJg3Dy5Jm48
Activity 3: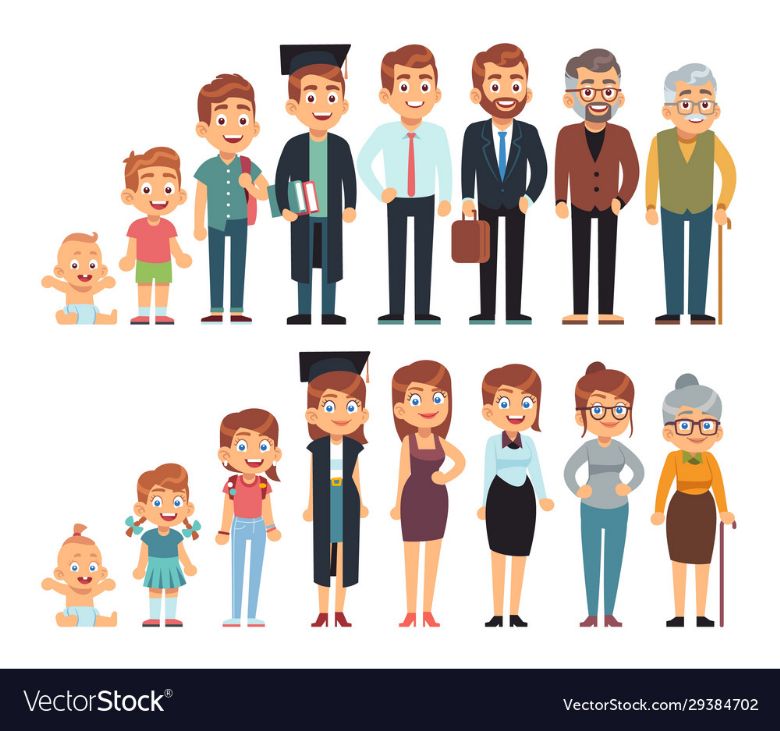 This week we are also going to think about the beginning of our human life cycle, to start this conversation with your child you may want to watch the growing up song!
https://www.youtube.com/watch?v=F5DVGXBosIA
Together talk about the beginning of a Human life cycle:
When we are born we are called a baby!
Share memories together: Can you remember when you were a baby?
What could you do as a baby?
Now explain that as you grow you become a toddler
Discuss with your child: What changed when you were a toddler? eg. Crawling, walking, eating solid foods, learning to talk.
Then talk about now: the Child stage. What amazing things can you do now? eg. Ride your bike, read, write.
Encourage lots of discussion about your family, themselves and siblings. Also explain that we are all different and growing up and moving through the different stages can be different for everyone. eg like their teeth falling out, or learning new things like riding a bike without stabilisers. etc.
You could continue to think about teenagers and adults and sequence the human lifecycle (attached).
Pose the question to your child – What would they like to be able to do when they grow bigger? It is really good to have targets, aspirations and goals so please encourage this and share with us on Tapestry.
Additional resources for story times:
Just Like You – A story about a bear who wants to be like his Daddy https://www.youtube.com/watch?v=CYBdaySq9mk
When I Grow Up by Peter Horn - https://www.youtube.com/watch?v=sMT3-NSyQIM
When I grow Up by Andrew Daddo and Jonathon Bentley- https://www.youtube.com/watch?v=DCR_QCqT_WY
Once there were Giants by Martin Waddell - https://www.youtube.com/watch?v=STwCfjVajys
You'll soon grow into them Titch - https://www.youtube.com/watch?v=jrpOgXGqcww