Year 1 - France
In Year 1 we were learning about France and enjoyed tasting different French foods. The children tasted madeleines, croissants and baguettes.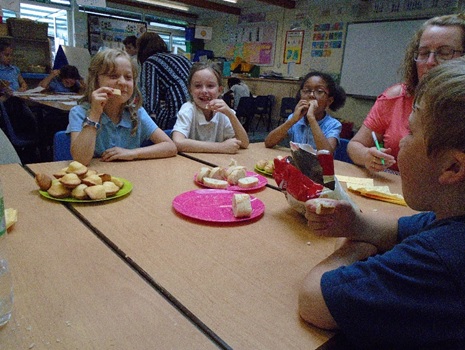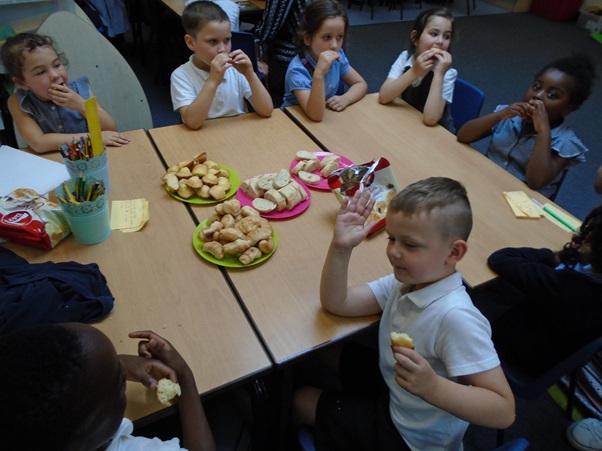 We then designed our own crepes and made a crepe each. They were delicious!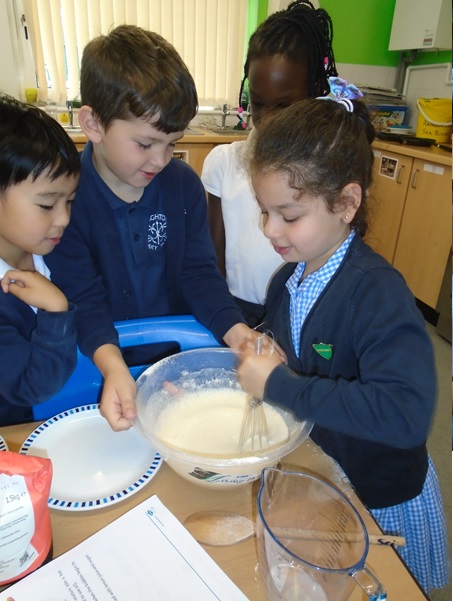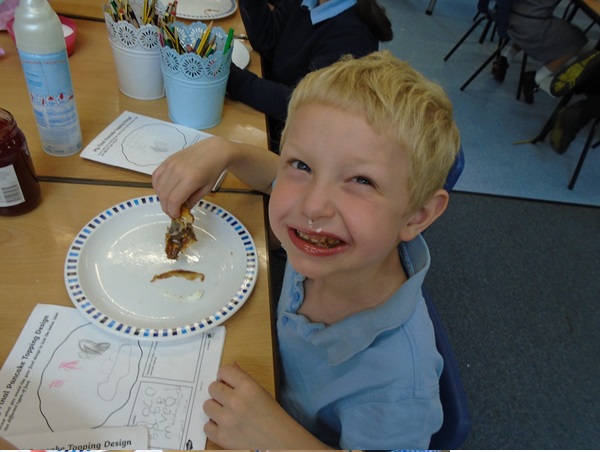 We designed and made pictures using levers and sliders based on the story 'Jack and the beanstalk'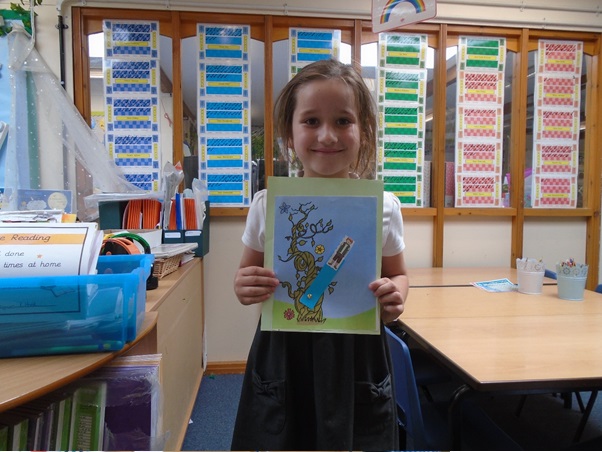 We designed and made Eiffel towers using different construction materials.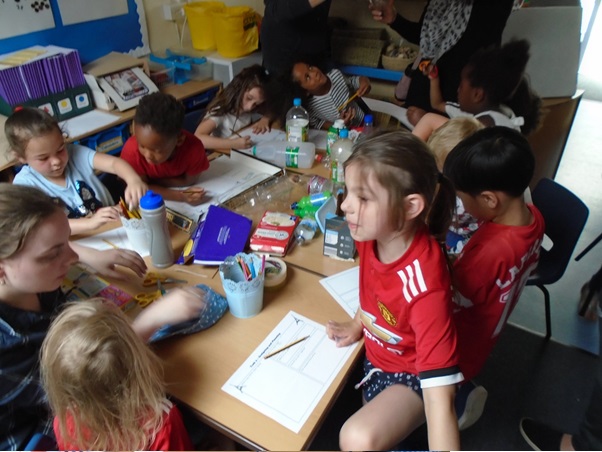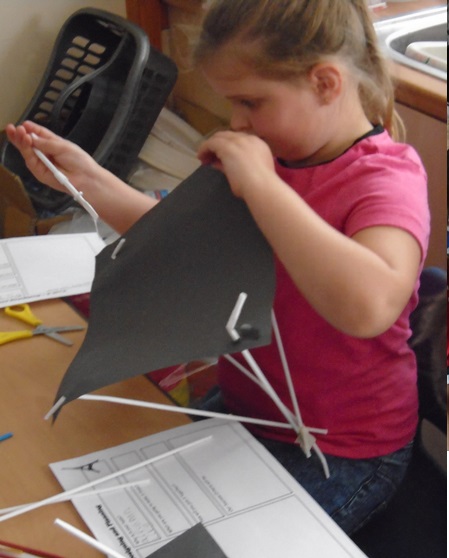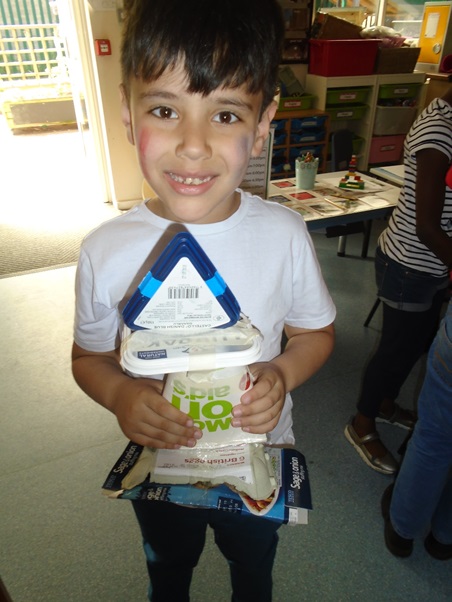 We designed and made musical instruments for the parade.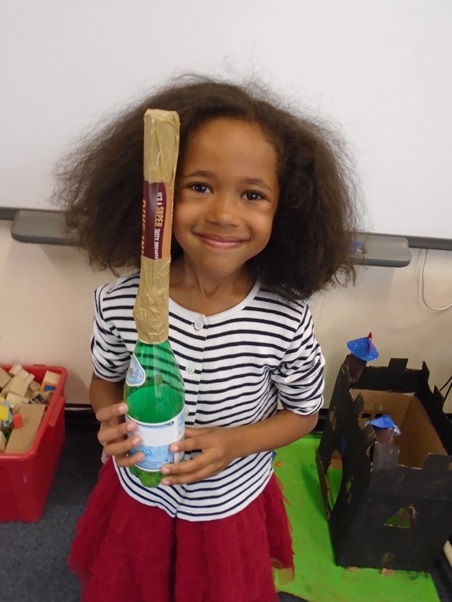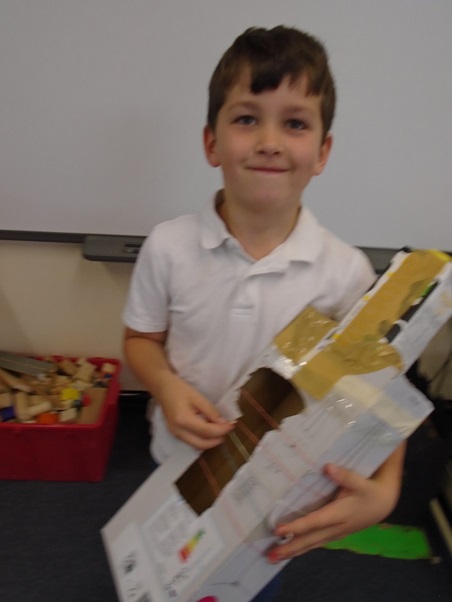 We also made flags.