Year 3
Introduction to the Year 3 Curriculum home page.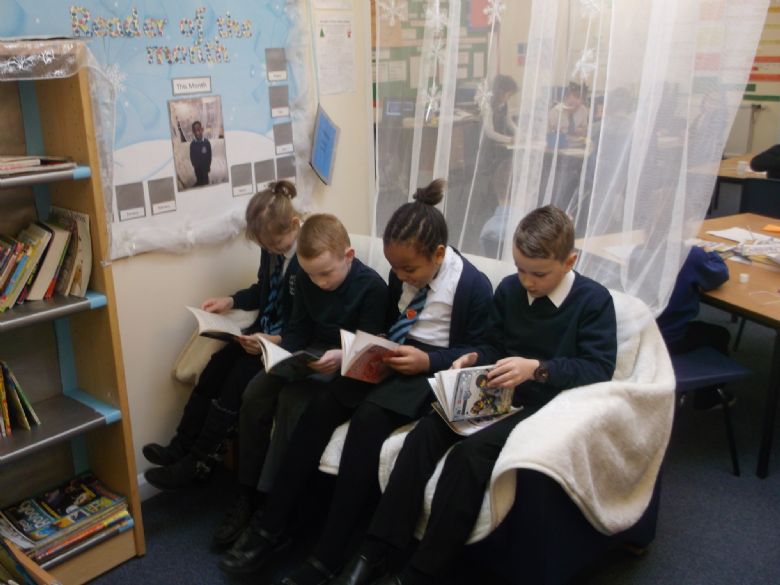 In Year 3 at Leighton children learn to work with greater independence, building on the key skills taught in Key Stage 1. Learning is exciting, varied and hands-on whenever possible, and is based around a topic each term to broaden children's knowledge of the wider world:
Autumn Term - Ancient Britain, from Stone Age to Iron Age.
Spring Term – Ancient Egypt
Summer Term – The World Cup
Autumn Term 2018
The teacher for Lobster Class from September will still be Mr Moore. The Octopus class teacher will be Miss Harris, who we are pleased will be joining our team from Discovery Primary School.
In the Autumn term, our main topic will be Ancient Britain, from Stone Age to Iron Age. We will be learning how archaeologists find out about the past, including a visit to our local Bronze Age archaeological site at Flag Fen, and will be exploring how early people lived. We will be trying ancient techniques for painting, pottery, weaving, building and cooking. Our science topics for the term are Rocks and Soils, and Forces and Magnets. Our first author of the month is Roald Dahl, and we will start by reading Fantastic Mr Fox. We will also be covering a wide range of skills in Music, R.E., computing, PSHE and P.E.
Spring term 2019
In Spring term our topic is Ancient Egypt. We are looking at what life was like and in particular what they believed would happen after death. We have visited the Fitzwilliam museum in Cambridge where we were lucky enough to be shown some extraordinary artefacts such as a sarcophagus and tomb lid. We will be using our Design and Technology skills to make our own shadufs and Canopic Jars. Our author of the half term is Francesca Simon who is mostly famous for her Horrid Henry books which the children have all expressed an interest in. We will be using her books to help us to create our own story writing style and experiment with new skills and adding humour to our work. We are studying Judaism in RE in the second half term and will be looking forward to visiting a synagogue to help us to develop our understanding of their belief.
Summer term 2019
Our main topic will be Peterborough. We will be learning how to read and make our own maps. We will find out all about our city's history and about what makes people come to live here nowadays. We will learn about the Geography of Britain, and will compare Peterborough to other contrasting locations. In Science we will be completing our work about plants, and will then look at how our bodies move and grow, and how to keep them healthy. In R.E. we will learn about how Sikhs live, and in Art we will be doing printing and collage. In PSHE we will be learning about staying safe and managing risk, and about tolerance. Our focus authors will be Anthony Browne and Jeremy Strong.