Year 5
1st June - A new term!
Good morning year 5,
Today is the start of the last term this school year, and another one you will be home learning for now. We hope you all had a restful and relaxing half-term. We did and we all enjoyed the beautiful weather, spending as much time as possible outside.
This weeks tasks are on the tab to the right, we hope you enjoy them. Please do email any questions or tasks you have completed as we love to hear from you and see what you are up to.
Have a lovely week and we hope to see you soon!
The year 5 team
26th May - Exciting news
Some of you may know that JK Rowling has a new book out for children to read. It does not involve Harry Potter or magic! The book is available to read, a couple of chapters a week, on the website theickabog.com The chapters will be spread over seven weeks. There is also a competition, the prize being your pictures used to illustrate the book when it is published in November. Imagine millions of people seeing your work! All the rules of entry etc are on the website. I haven't read the chapters myself yet, so I can't tell you what the book is about. With your adult's permission, why not have a look and see what you think.
Mrs H
18th May
Welcome to another week year 5! We hope you are keeping well and safe with your families. You should have received new reading books last week and an exercise book for you to complete any work from the tasks we set through the website, if you would like to use it. We really enjoyed seeing the children we did, it was lovely of you to come and say hello (from 2 meters apart!) and it cheered us all up. The tasks for this week are on the tab to the right - 18th May. Next week is half-term so we won't be setting any tasks for you then as we think you all deserve a break. But please do keep emailing us with your work, what you have been up to and any questions or concerns at year5@leightonprimary.net
Maths
This week's White Rose Worksheets have been downloaded in the folder 'Week Beginning 11th May Tasks' for you to use. The answer sheets have also been uploaded. We will do this every week, as soon as the worksheets become available. White Rose are no longer allowing free parental access to these resources on their website.
11th May
Hello Year 5,
Hope you are all well and keeping safe. It's been great having feedback from lots of your adults about how well you are getting on with your workbooks and the other tasks on the website. We've seen some fantastic VE day work, did you celebrate? In Mrs Hilton's road, most households had a tea party in their front garden. This meant they could still social distance from each other as they only stayed in their own gardens, but could celebrate together.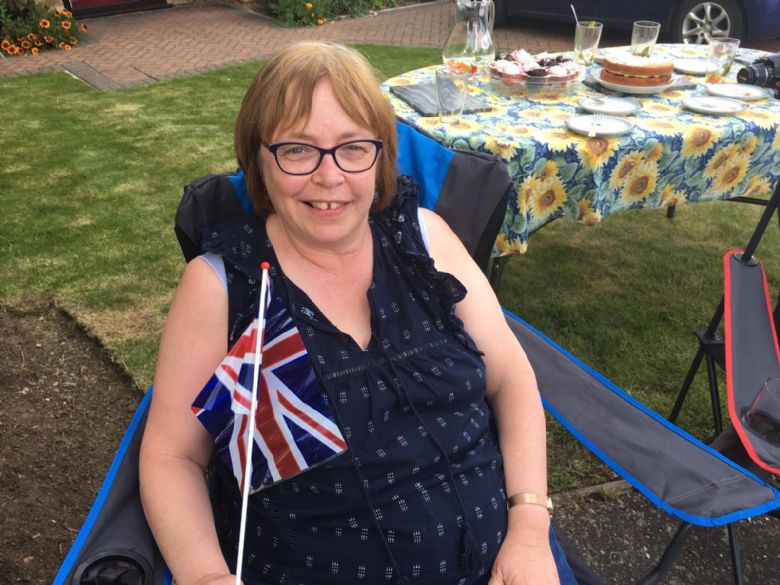 As usual your tasks for the week can be found on the tab to the right.
Please do email us if you have any questions or want to share anything with us, we love hearing from you.
Mrs Hilton, Mrs Christoudias, Mrs Pateman, Mrs Smith and Mrs Wheetman
4th May
Hello Year 5!
We hope you are all keeping well, safe and busy! We are pleased to hear so many of you are enjoying the workbooks we have sent home and accessing the weekly tasks we have been setting on the Webisite for foundation subjects. If your adults haven't already emailed us, please remind them to as we love hearing what you are up to. If you have any questions or concerns please do email us at year5@leightonprimary.net.
In her spare time, Mrs Hilton has now finished her 1,000 piece puzzle. It must have taken a great deal of concentration. Can you tell from the photograph below what the puzzle is? Let's hope it's in a safe place now or she might have to start it all over again. Mrs Christoudias is trying to learn a new skill: keepy uppies. She has enlisted the help of her sons to teach her and her target is to reach 10 by Friday!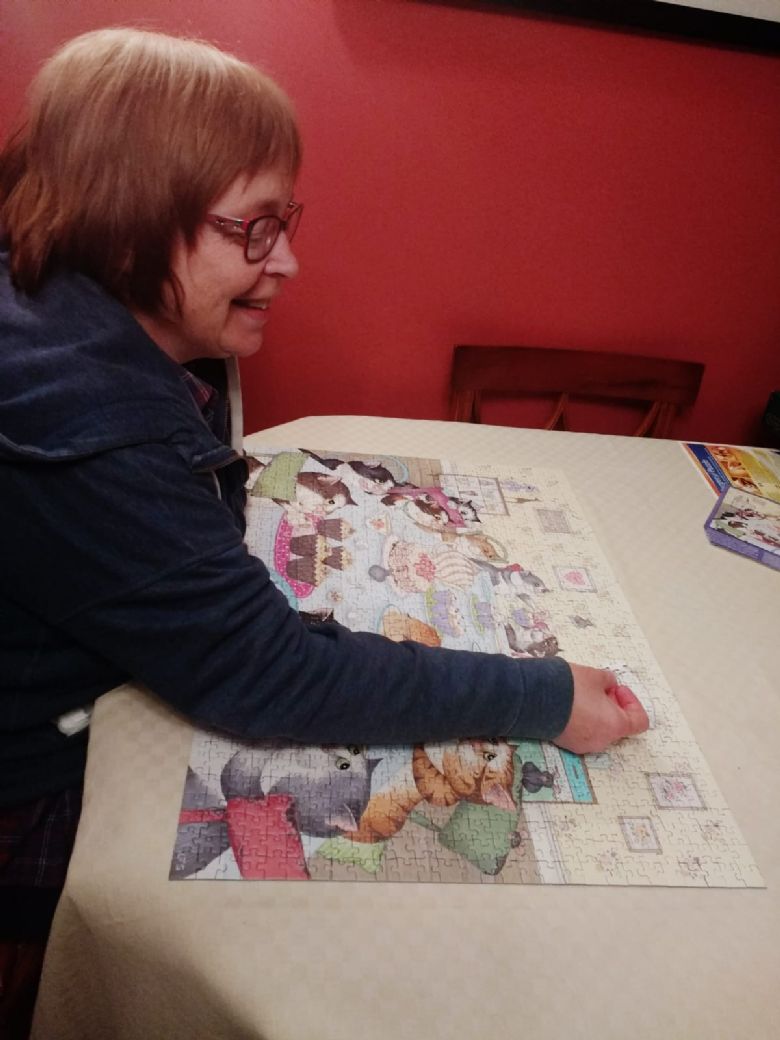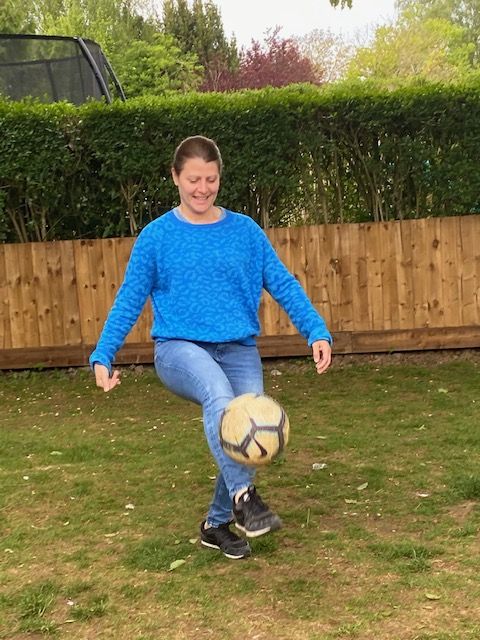 Click on the tab to the right to find this weeks home learning tasks. As well as a Geography and Science task, we have also included some work about VE Day which is this coming Friday, 8th May. We are looking forward to your emails with examples of some of your work.
Keep safe and Keep smiling,
The Year 5 Team
29th April
FRENCH - Mrs Oliver and the Year 5 teachers hope that you will be able to continue with some French. These websites will help you:
https://www.french-games.net
https://www.thefrenchexperiment.com/learn-french
https://www.bbc.co.uk/bitesize/subjects/z39d7ty
27th April
Hello Year 5,
We hope you have been enjoying the sunny weather, especially with your walks/exercise outside. Last week you should have received some work books from school, the adults from school enjoyed delivering them and being able to see some of you, albeit from at least 2 meters away! We hope you have enjoyed using them. Please don't feel you need to do pages and pages in one go, a little each day is fine. Keep up with your reading and learning your times tables too.
Click on the tab to the right for your Science, Geography and PSHE tasks for the week. We have loved receiving the emails with photographs of you working and examples of your work. We have shared these in our gallery, click on the tab to the right labelled year 5 Home Learning. Some examples are also displayed at the bottom of this page.
If you would like more ideas to keep your mind busy and active, please look at the BBC Bitesize website (www.bbc.co.uk/bitesize/dailylesson) with their daily lessons, or the Oak National Academy www.thenational.academy. These have some great lessons with valuable follow on tasks.
The grown ups still miss you. Mrs Hilton has had a busy week baking a cake for her daughter's 20th birthday and on Friday Mrs Christoudias pitched a tent her garden to 'go camping'. Her children made some delicious smores on the BBQ before bedtime. The temperature dropped significantly so no one lasted very long in the tent; they crept back into the house at one o'clock in the morning and then slept very well! Mrs Smith has enjoyed spending time with her family; can you guess which game she is playing in the photograph below?
Don't forget if you would like to email us with any questions, work you have done or just want to let us know how you are doing please email us at year5@leightonprimary.net We love hearing from you!
Take care and keep smiling!
Mrs Hilton, Mrs Christoudias, Mrs Pateman, Mrs Weetman and Mrs Smith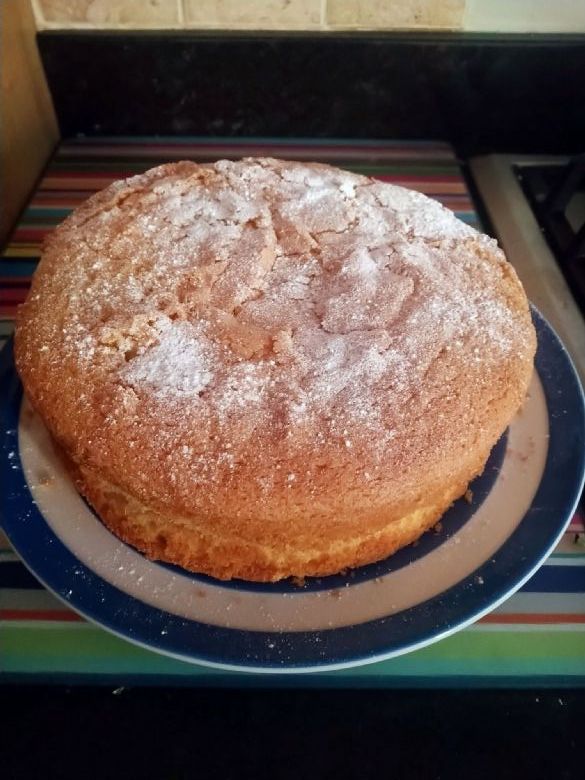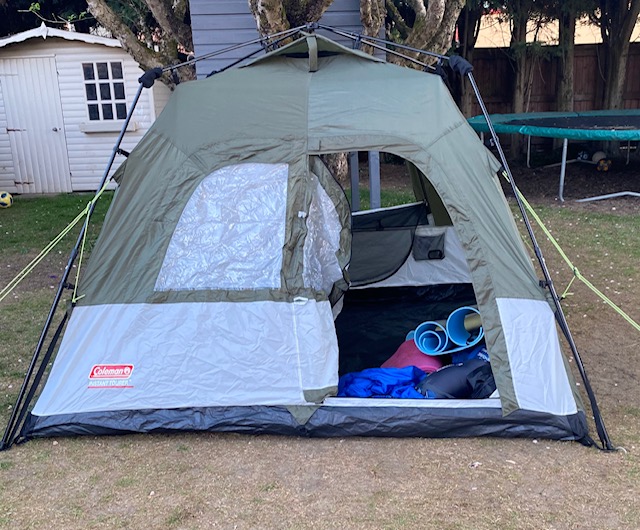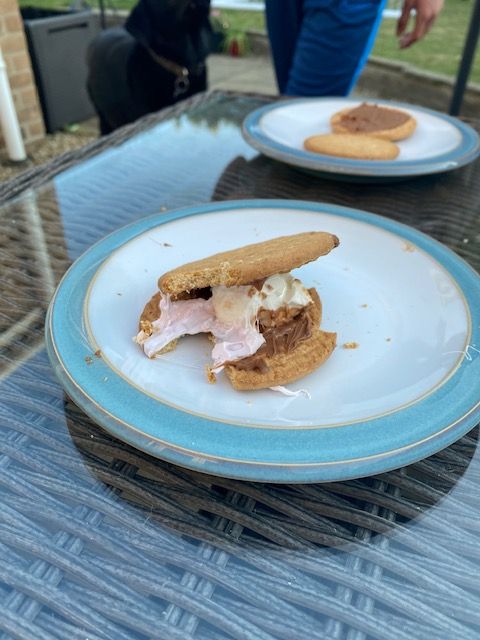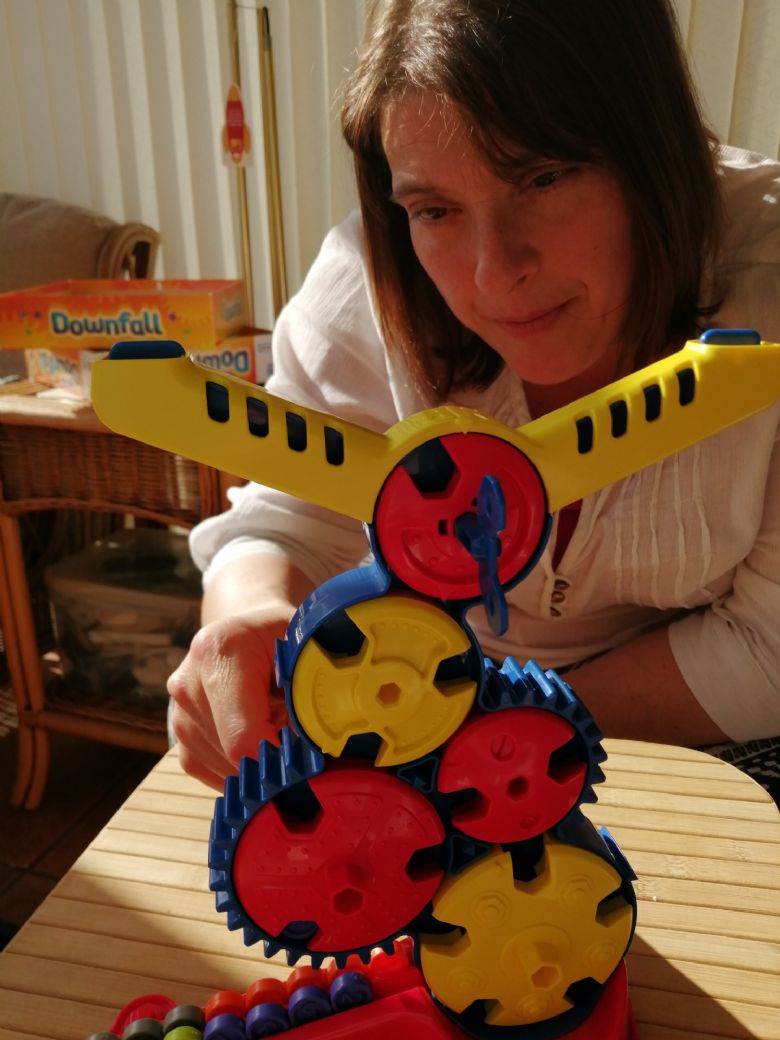 20th April
Hello Year 5,
We hope you are keeping safe and well. All the adults in year 5 are missing you a great deal and often wonder what you are up to. We are all keeping busy in our spare time. Mrs Hilton is trying to complete a very difficult 1,000 piece jigsaw. She had to ask Mr Hilton for help, as the sides were different lengths! She will post a picture when the jigsaw is completed! Mrs Christoudias is enjoying her daily exercise of walking her dog Max. Sometimes she goes by herself and really enjoys the peace and quiet, sometimes she drags her three children out of the house, as although they all know exercise is good for them, they often don't want to go on a dog walk. Mrs Pateman is enjoying learning new drawing techniques ready to show you when we're back, and is doing plenty of knitting, we think she might have a whole new wardrobe soon! Mrs Weetman and Mrs Smith are keeping well and say hello!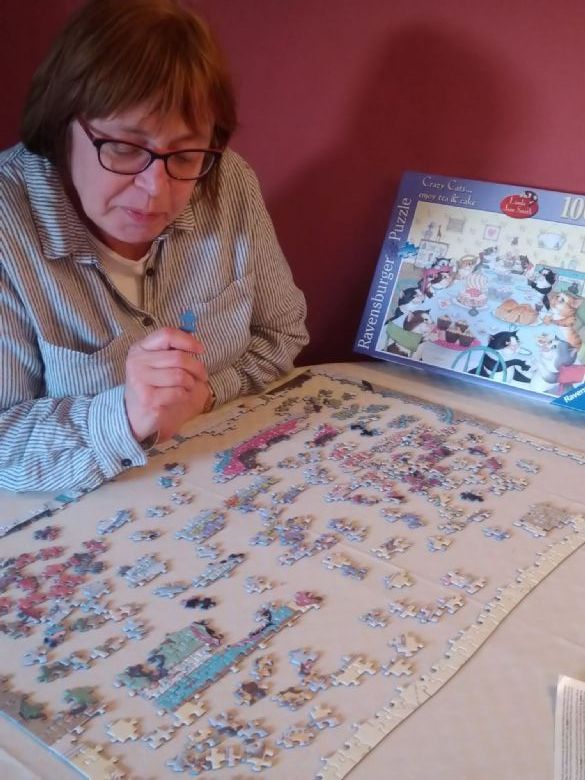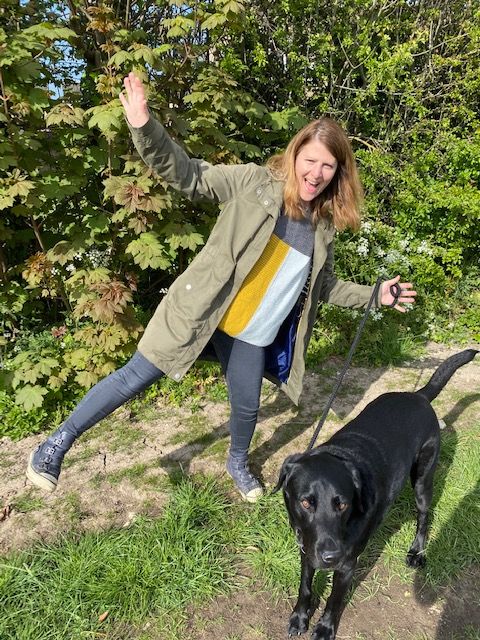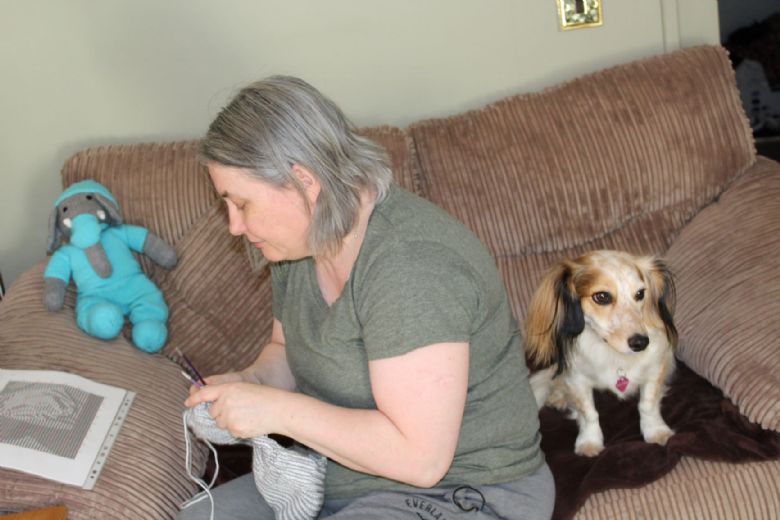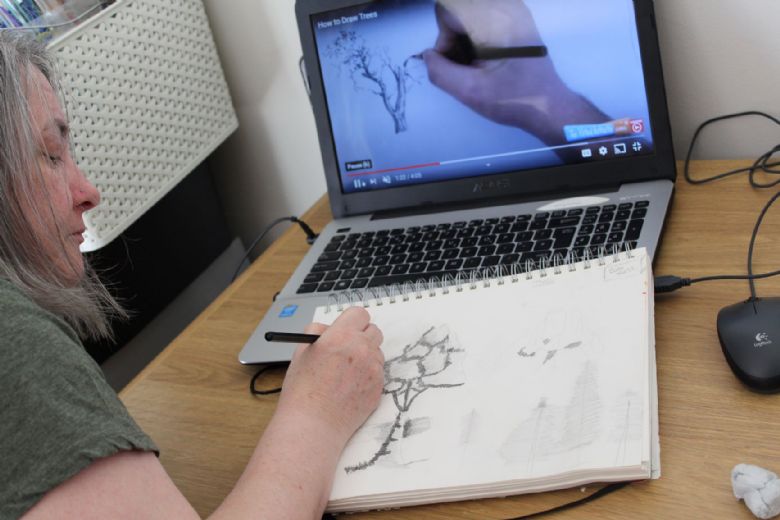 This week we should be returning to school after the Easter holidays but it looks like we are having to wait a little longer. Over the next few days, adults from school will be delivering you some workbooks. Please work through these at your own pace, there is no expectation you need to finish these! If you need any help please email us at year5@leightonprimary.net
Over the week we would also like you to have a go at the following tasks focussing on some of our foundation subjects: Geography, Science and PSHE. Please click on the link to the right with this weeks date on to find your three tasks. If you have any questions please email us and we can help you. Please remember you do not need to be replicating the school day, do what you can but please do not worry about it. Having fun with your family and looking after yourselves is very important too. Remember to try and read everyday and to keep practising those timetables.
Once you have finished any of your work please share it with us as we would love to see what you are up to. You can either email it to the year 5 address or take a photograph of it and email it to us. We will then share it on the website so keep your eyes peeled for your hard work for everyone to see.
Take care, have fun and keep in touch!
Mrs Hilton, Mrs Christoudias, Mrs Pateman, Mrs Weetman and Mrs Smith
Here are some examples of some of the home learning children in Year 5 have been working on.